Rugby | Signed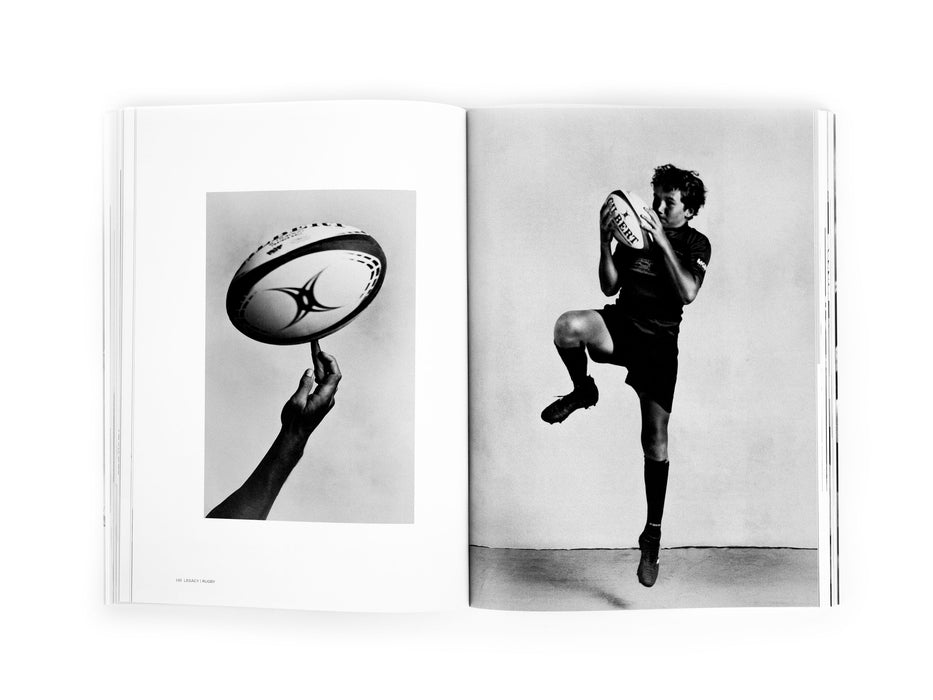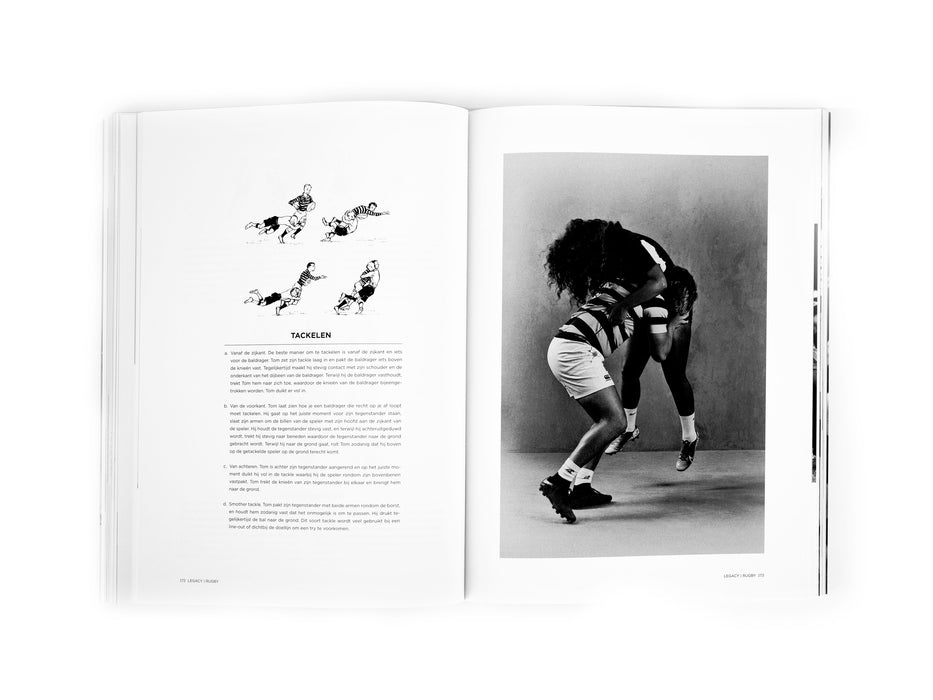 ⋄ Gift wrap possible by checkout
⋄ Express delivery possible in checkout
⋄ Ships twice a week
Rugby by Bastiaan Woudt
Bastiaan Woudt was commissioned to capture the timelessness of the legends within the Dutch Rugby sport. The images also had to reflect the roughness and dynamics of the players and honour this multifaceted sport that doesn't receive the acknowledgment it deserves. These photographs, and the magazine, try to restore glory to a sport that has long been forgotten in the world of sports publications. Shining a literal spotlight on the heroes of the craft, giving the sport the pedestal it deserves. Creating a moment to appreciate the players, the game and the goals. Through Legacy magazine Bastiaan Woudt captured the past, present and legacy of Rugby sport and the players in the Netherlands.
Design: Bart Wierenga, Andrea Hulskamp | Publisher: BartBranding | Illustrations: Brian Elstak | Photography (Portraits): Bastiaan Woudt | Photography (Wildlife): David Yarrow | Year: 2019 | Binding: Softcover | Pages: 352 | Size: 24 x 32,5 cm Language: Dutch  |  Note: Signed edition on Cover
About the artist: Bastiaan Woudt
Bastiaan Woudt (b. 1987, The Netherlands) is a sought-after photographer that started his career 10 years ago. From emotive portraits to mystic landscape photography, he is known to capture monochrome minimalism at its finest. Bastiaan Woudt is inspired by the classic masters of photography like Irving Penn and Richard Avedon. With charcoal tones and elegant compositions, his photography feels like stepping into a modern painting.
Check another portrait's masterpiece by Bastiaan Woudt, "Amsterdam Portraits" here
Customer Reviews
Very nice
Beter dan verwacht, hele mooie foto's